I am a teacher and Student of LuzLife  Classical Pilates Studio
Above all, we learn to breathe correctly.
"The Universe is talking to me from long time ago, sometime I don't listen some time I do."
Luz A. Lovern
"Self Respect is the first Requisite of Happiness then you Move!"
Luz A. Lovern
I am a teacher and mentor of LuzLife Studio of Classical Pilates and Yin Yoga now in USA, Virginia, Roanoke.  I am entrepreneur and student of LuzLife
Yin Yoga bring me the peace of mind to move forward; teach me patience, stillness, present and no expectation and the most powerful tools of let it go…
Luz A. Lovern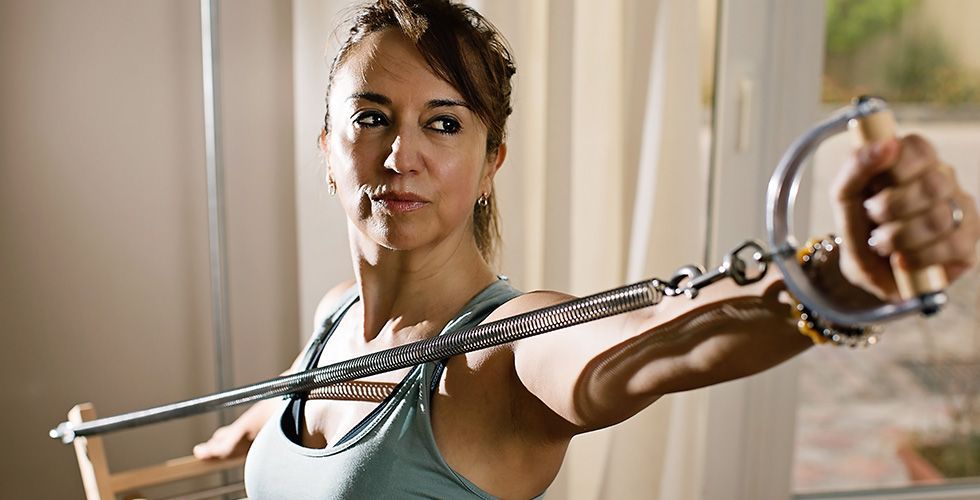 LuzLife, The Classical Pilates Studio; positive and modest atmosphere to improve your healthy life.
This web page is dedicated to all of you, who want to have a journey of discovery that will empower you at every stage of your life!
I have taken these disciplines and extracted the best from every angle adapting my personal philosophy to the knowledge LuzLife, The Classical Pilates Studio; that I have gained from my teachers, my students, and my own practice.
I belong to this Universe, I belong to you… every time that I have the opportunity to teach and see your smile, my heart smiles too.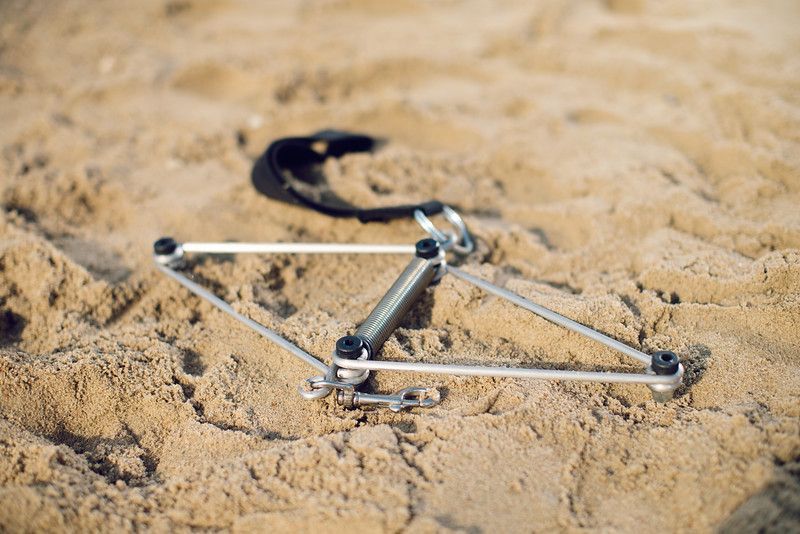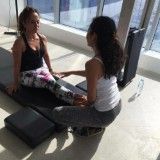 Luz A. Lovern and Sandy Shimoda at Classical Pilates Workshop in Dubai 2016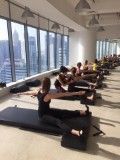 Classical Pilates Workshop with Sandy Shimoda in Dubai, 2016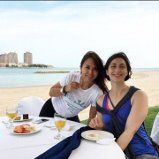 Classical Pilates Workshop with Amy Kellow in Doha, Qatar, November 2015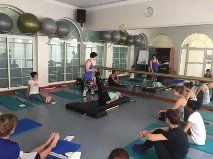 Dear Pilates Lovers in Doha, Qatar,
We just finalized an amazing Classical Pilates Workshop with Amy Kellow here in Doha.
She bring the energies to keep moving and learning.
The Classical Pilates Mat Work with Amy Kellow was at the Diplomatic Club Nov. 26 of 2015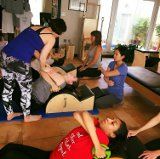 Classical Pilates Workshop at LuzLife Studio with Amy Kellwood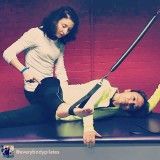 2015, Classical Pilates Convention in UK, with Amy Kellow, Karen Frischmann, Andrea Maida.
Andrea Maida Workshop and Luz. Thanks for the Picture to Amy Kellow.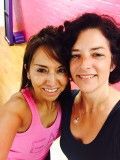 Karen Frischmann Teaching as a Energetic Workshop about "How to Teach with our Hands" Was for me the best moments when Karen connected the Qi Energies with the way that we touch our clients, is true we transmits the good energies from our heart to our hands and we need to be in tunes with the Universe.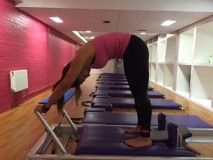 The Elephant at the Universal Reformer, thanks for the Picture to my teacher Amy Kellwood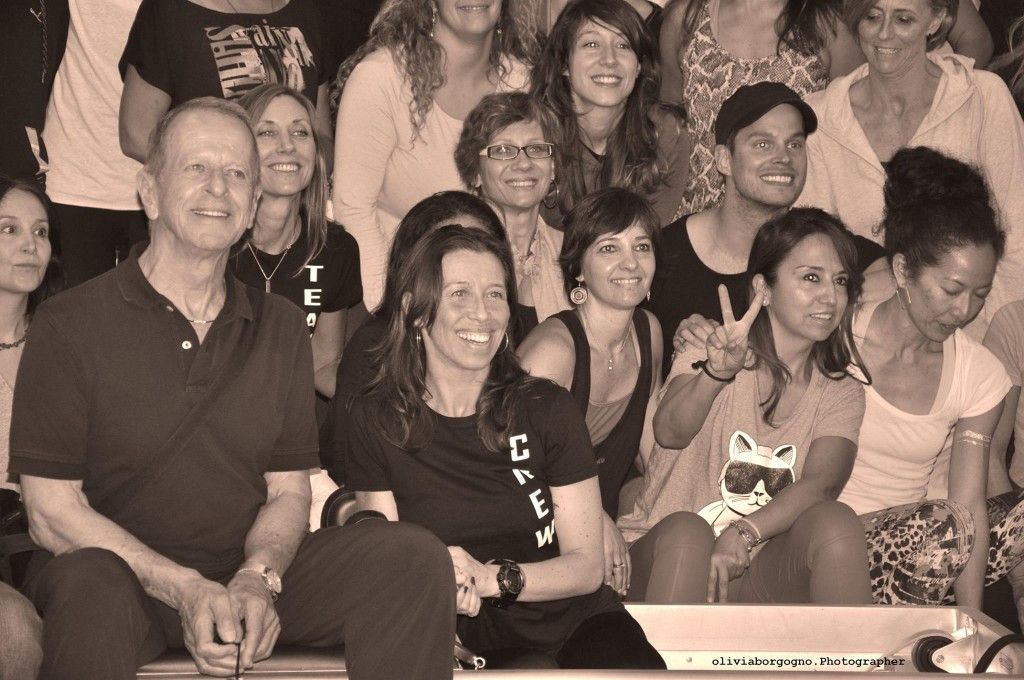 2015, May 14, 15, 16, 17 Italy, Pisa Classical Pilates Convention.
Teachers: Jay Grimes, Vintage Pilates,
Teachers: Jay Grimes, Alissa Wyatt, Sandy Shimoda, Benjamin Degenhardt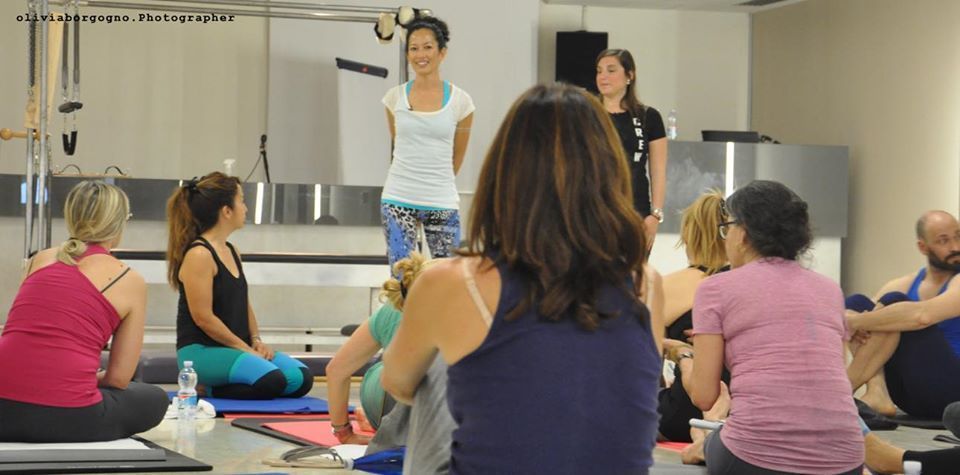 The best teachers are eternal students. Luz A. Lovern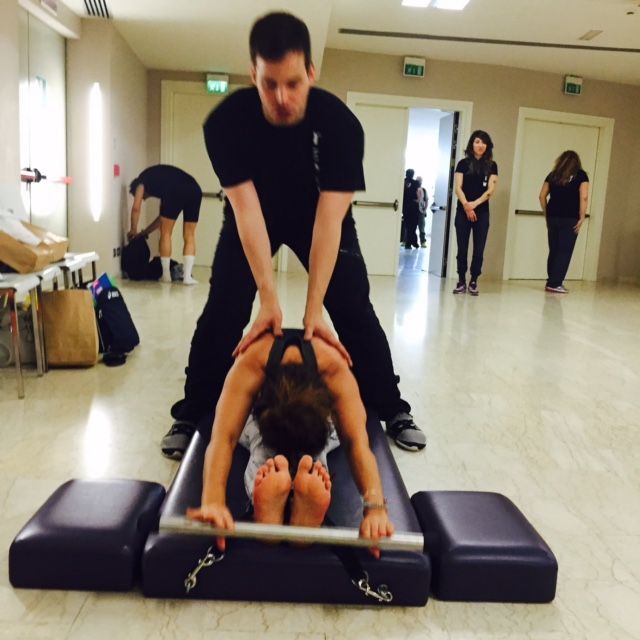 Benjamin Degenhardt teaching the Mat Work. with Luz A. Lovern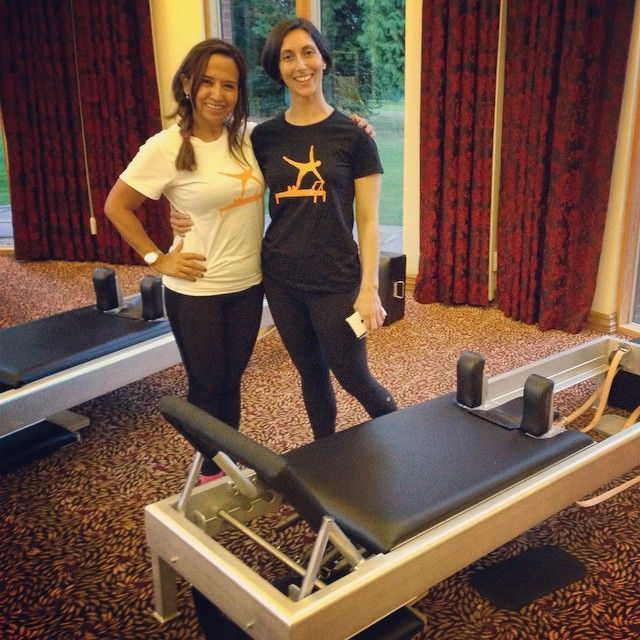 Amy Kellow and Luz A. Lovern in UK for Classical Pilates convention 2014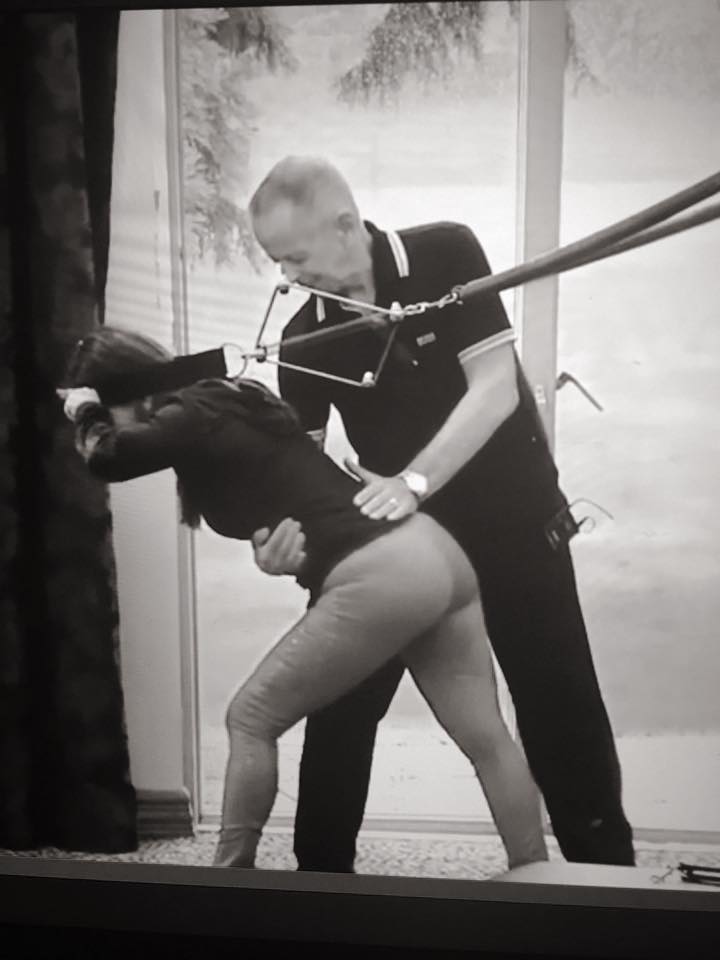 Mr. Jay Grimes and Luz A. Lovern at Classical Pilates Convention in UK 2014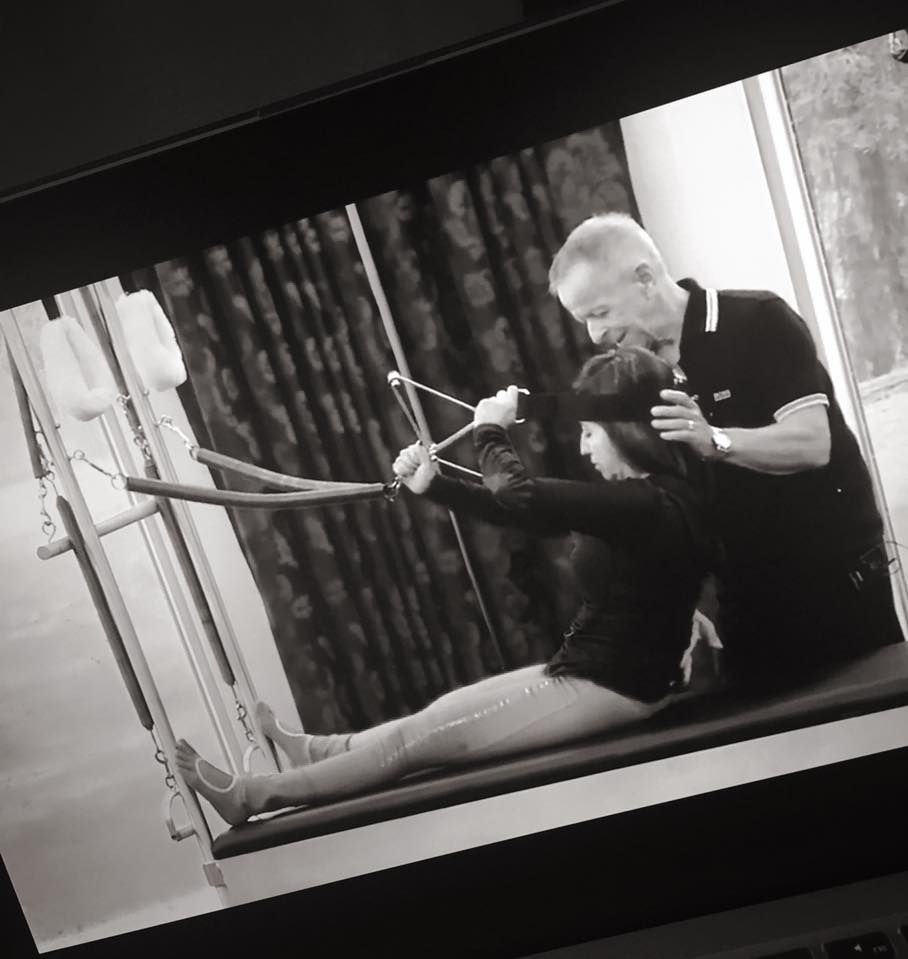 2014 I went to The Classical Pilates Conference in Windsor, U.K Amy Kellow, Jay Grimes, Mejo Wiggin, Vintage Pilates
I met all the wonderful teachers of Classical Pilates Education. This Journey was for personal necessity to keep moving and teaching.
Today I am sharing my own Pilates Path as a student and teacher to give all the answers to my present moment and keep inspired others"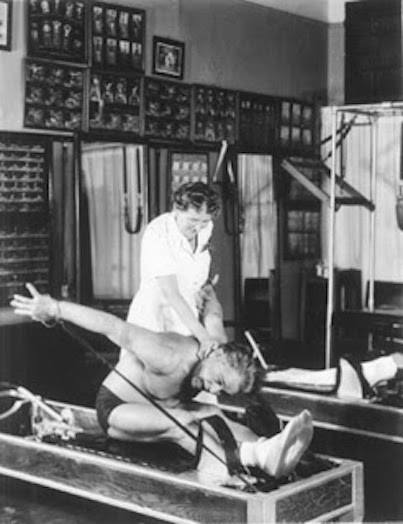 Clara and Joe Pilates at the Studio in New York.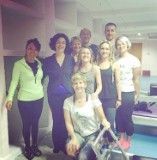 The Mindful Workshop with Karen Frischmann "How to Teach the Universal Reformer" at the Picture The Classical Pilates Teacher from Everybody Pilates and Luz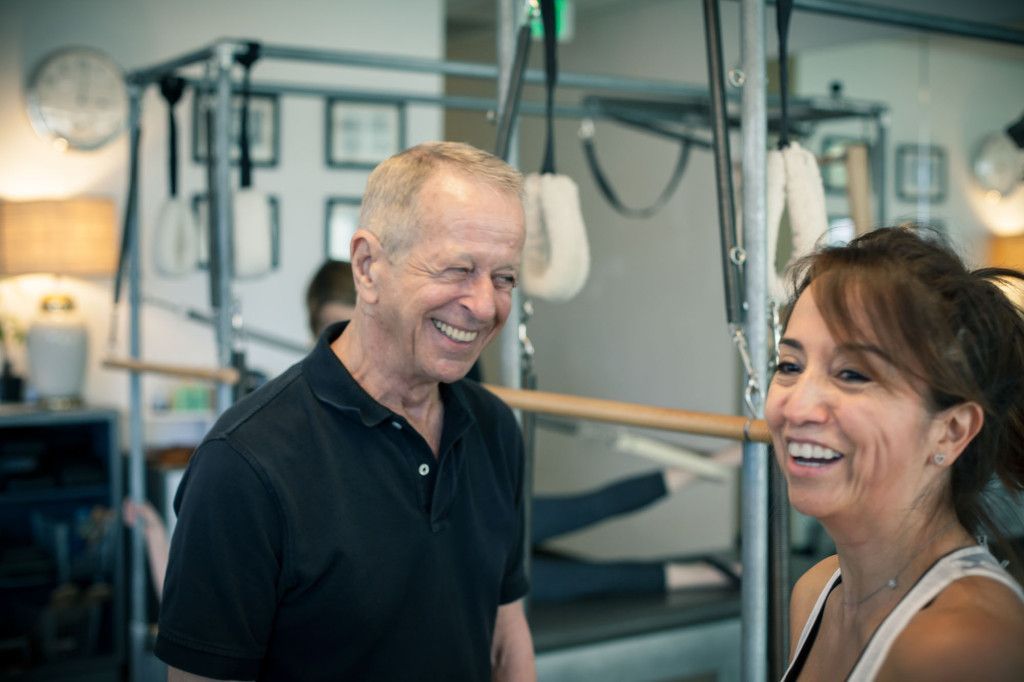 What a great time, learning from Mr. Jay Grimes at the Spring Camp at Vintage Pilates.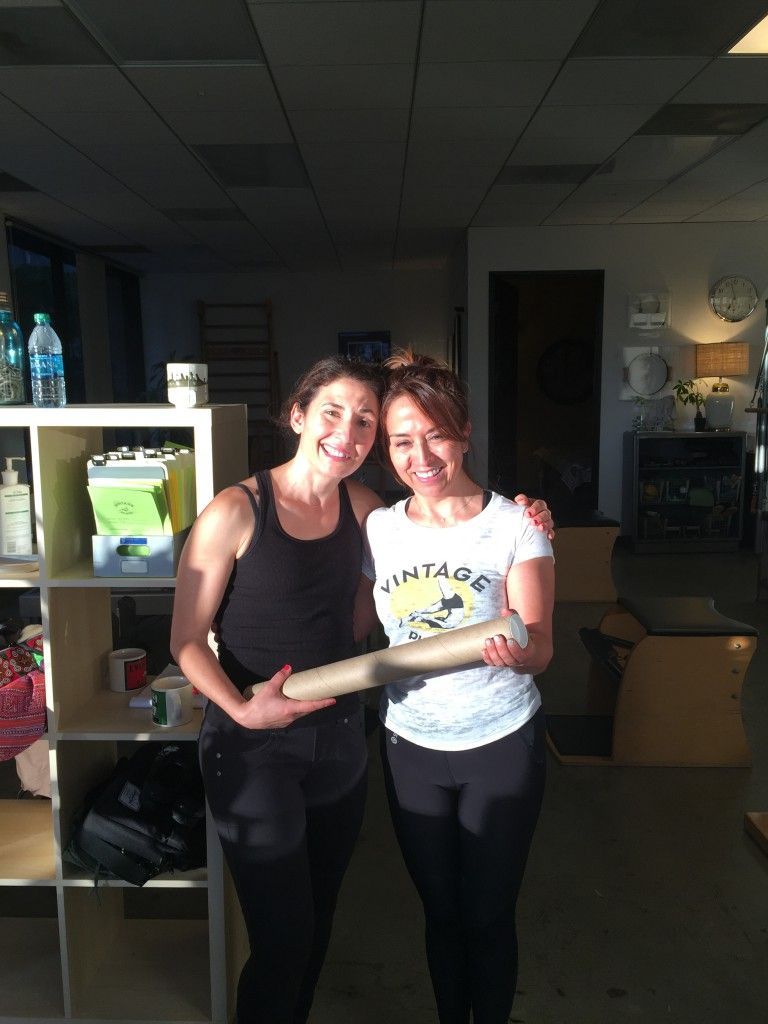 Andrea Maida at Vintage Pilates 2014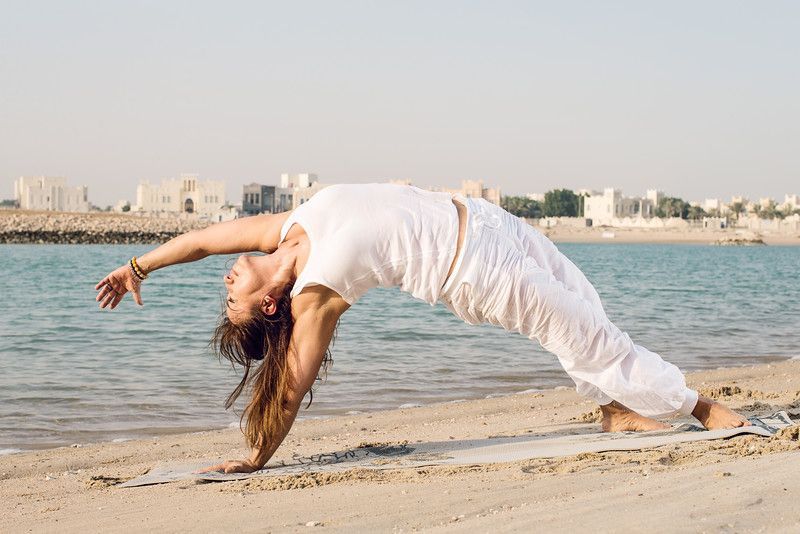 Workshop with Sebastian and Murielle Learn how to heal yourself with the Practice of Yin Yoga, tapping into the life voce of the body called Prana (in India) or Qi (in China). Using the nervy path ways names Nadis or Meridians.
The Meridians and Main Organs restoring and balance our physical energetic and emotional health with the Practice of Yin Yoga. The Human body and the 5 Elements. September 2014 in Bangkok, Thailand.
Have a Yoga Retreat with Didi Ananda Samprajina from Ananda Marga Yoga. Abril 2014 in Cyprus.
Learning Rajadhiraja Yoga. This style is aimed to develop peoples both physically, mentally and Spiritually.
Practicing Yoga at the age of 15 years old. Including Meditation, Pranayama and
Asana practice. Lecture of Yoga Sutras.
Certified on January 19, 2014 Yin Yoga Teaching Training With-Yin Yoga, with Sebastian Pucelle and Murielle Burellier.
Luz had the opportunity to study under a variety of renowned yoga teachers including Dave Oliver, Emil Wendel, Azita Dadfar, Anthony "Prem" Carlisi, Jeff and Harmony Litchy and Stefan Prowaznik. Astanga Vinyasa Yoga with Valerie Jeremijenko.
Certified Teacher (E-RYT500) Certified from Authentic Yoga Teacher Training with David E. Oliver, USA, July 2010. Special Thanks to Dave E. Oliver and Cheryl Oliver for show me the "Will Power" that was in me.
Prenatal Teacher 2011 with Kate Besleme, Joung-Ah Ghedini Williams
Workshop Yoga Therapy, with Cora Wen
Luz Lovern completed the Yoga Alliance 200 hour teacher training program in May 2007.
Certified Hatha Yoga: Practice and Training in India, Kerala 2008-2009, Special Thanks to my Yoga Teacher in India, Mr. Srikumar
Training in Tibetan Yoga, Nepal
Certified Yoga for Kids. Teaching Yoga Asanas and Meditation for Children they like to explore the life as a gift, Yoga for Children is the most natural way to use our body for get the harmony with the cosmos.
Yoga Therapy. Vedic Chant
Certified Yoga Nidra.
Yoga from the Soul Luz's Method.
About Schwinn Indoor Cycling
Certified Schwinn Cycling Indoor Coach, Gold Level from Nautilus Institute International 2008
Certified Schwinn Cycling Indoor Coach, Silver Level
Certified Schwinn Cycling Indoor Coach, Bronze Level
Certified Lactid Acid (CELAC)
Certified Class Design
Certified Nutrition (CENUT)
Certified Cycling and Juniors (CEJUN)
Certified Heart Rate Zone
Certified Stretching Workshop (WS Str)
Certified Interval Workshop (WS Int)
Certified Cycling & Seniors (CESEN)
SPINNING certificate of completion
Special thanks the Schwinn Indoor Cycling Master, Mr. Jesús Gellego, who believe that Indoor Cycling is element of union and friendship. Thanks to all my Spanish peoples.
Special thanks also to Hana Stepankova, Schwinn Master from Bratislava, great spirit and good friend.
Luz A. Lovern