"The Pilates Method of Body Conditioning develops the body uniformly, corrects posture, restores vitality, invigorates the mind and elevates the spirit."
Joe Pilates
Services
Private Session of Classical Pilates 
Semi Privates Classical Pilates
Prenatal and Postnatal Pilates
Group of Reformer and Mat work and Reformer sessions
Duet Sessions of Mat Work and Reformer
Yin Yoga
Meditation
Body Work
All the Sessions are by appointment only.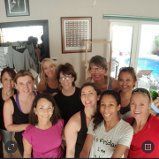 Teachers and Students of the Joe Pilates Method in Doha, Qatar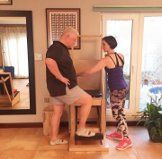 Amy Kellow Teaching to student at the High Chair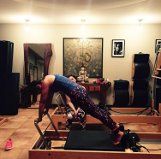 Amy Kellow teaching to Luz Lovern at LuzLife Studio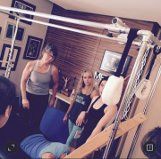 Amy Kellow Workshop in Qatar, November 2016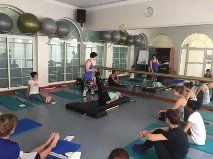 Dear Pilates Lovers in Doha, Qatar,
We just finalized an amazing Classical Pilates Workshop with Amy Kellow here in Doha.
She bring the energies to keep moving and learning.
The Classical Pilates Mat Work with Amy Kellow was at the Diplomatic Club Nov. 26 of 2015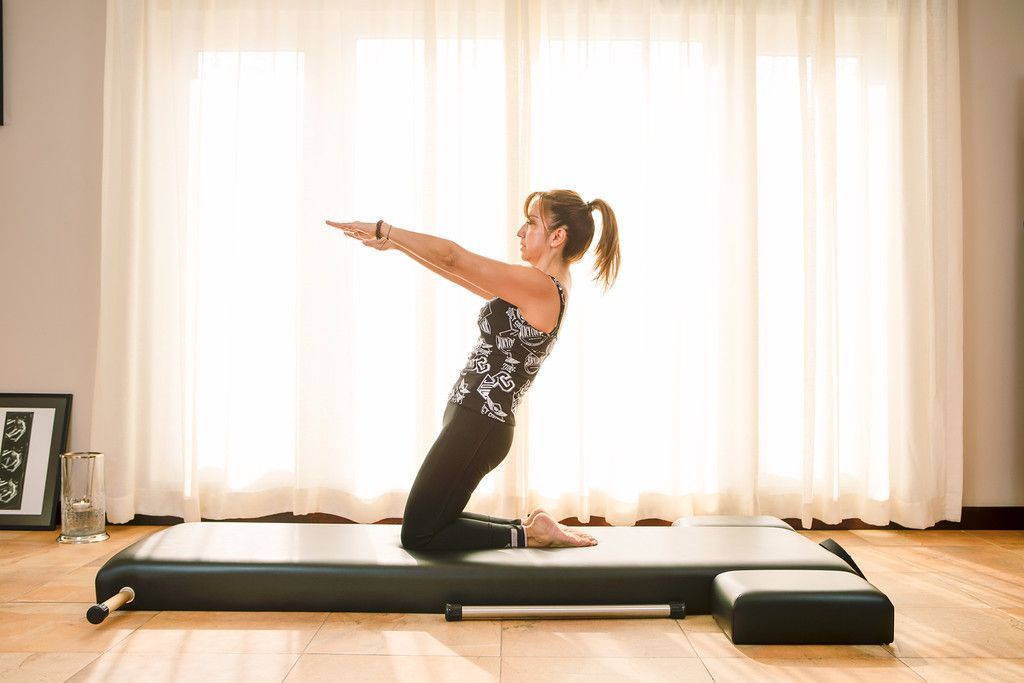 The Art of the Movement Called Contrology by Luz A. Lovenr a Classical Pilates Mat-work in Doha Qatar
RATES
I am in USA now, please about prices and privates session contact me at timeless@luzlife.com or call me at 540 855 1194.
Teaching Skype Lesson and Private at this time, Locking forward to Planting Seed here in My husband hometown.
As everybody knows I was moved to USA End of August 2016; for health of my Husband Marvin L. Lovern, who passed away on December 02, 2016
LOVE IS EVERYTHING!
CANCELATION POLICY
All the Privates Session should be are subject to a strict 24 cancellation deadline. If you are unable to attend please contact me immediately by mobile +540 855 1194 or email at timeless@luzlife.com
Cancellations with less than 24 hours' notice will forfeit your session and full session cost will be charged.
These policies are necessary to encourage commitment to the program and the will to invest your time and effort in self improvement that the LuzLife program can deliver.
Please understand that LuzLife is a Studio that, to be successful, depends on the reliability of its clients to attend scheduled appointments.
When an appointment is not attended, the time and the attendant fee is lost. To promote attendance and clients' well being a cancellation policy is appropriate.
The cancellation policy includes a fee for unattended appointments and cancellations with less than 24 hour advance notice allowing a client from the waiting list to attend the available appointment.
Accordingly, upon receipt of the fee for cancellation of past appointments, we can schedule future appointments. Thank you for your understanding.
Thanks for contact me and take your time to send me mails, at timeless@luzlife.com and also text me only at 540-855-1194