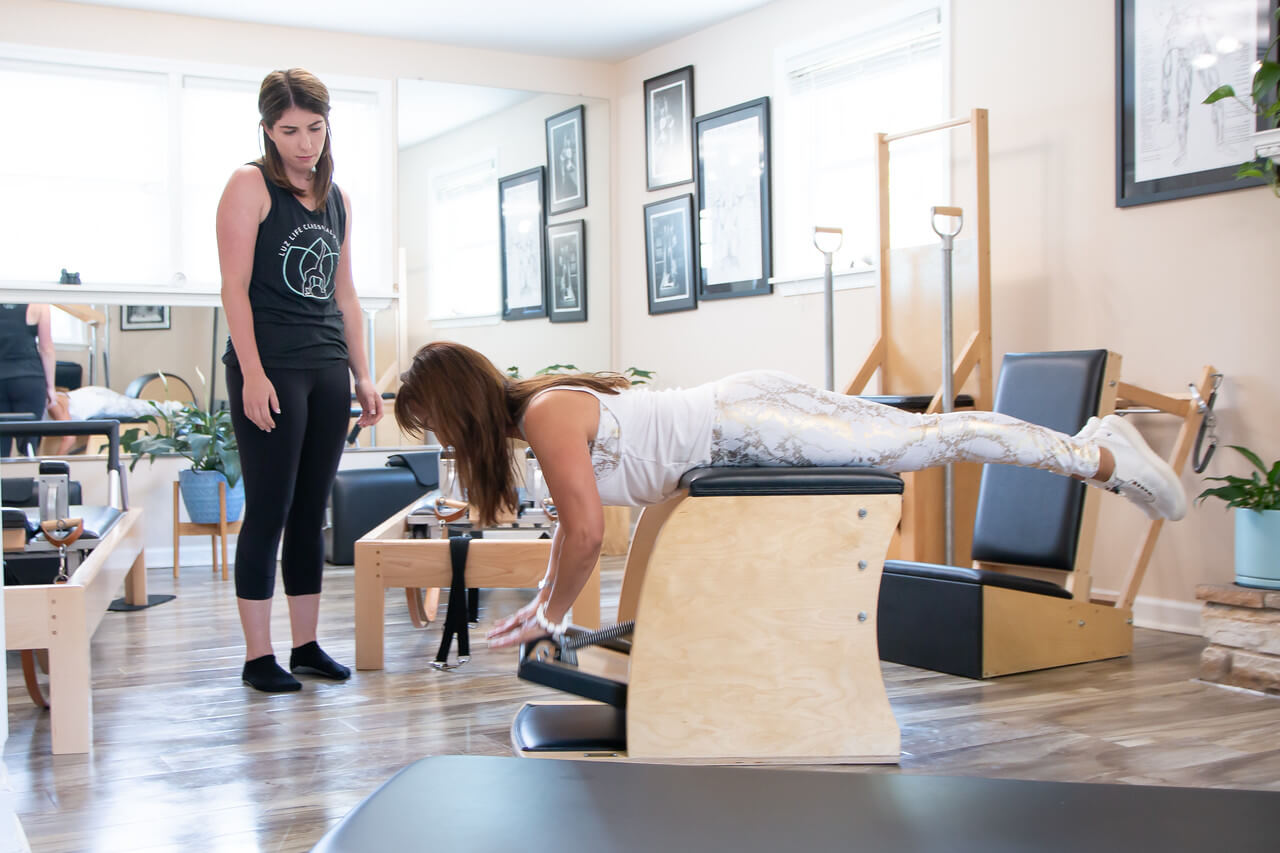 Classical Pilates Method with Luz A. Lovern
"With body, mind, and spirit functioning perfectly as a coordinated whole, what else could reasonably be expected other than an active, alert, disciplined person."

Joseph Pilates
LuzLife Private Classical Pilates Method uses the whole system. We have the Gratz Pilates apparatus in-studio. Gratz Industries is the original manufacturer of Pilates apparatus and the industry's established source for authentic equipment.
"To achieve the highest accomplishments within the scope of our capabilities in all walks of life we must constantly strive to acquire strong, healthy bodies and develop our minds to the limits of our ability."

Joseph Pilates
Classical Pilates Mat Work is designed to give you suppleness, natural grace, and skill that will be unmistakably reflected in the way you walk, in the way you play, and in the way you work.
Teaching by Luz A. Lovern, Classical Pilates Teacher, Certified Internationally
"Physical fitness is the first requisite of happiness."
Luz A. Lovern has experience teaching Classical Pilates, Yoga, Meditation, and Body Work around the world. Her studio is located in Roanoke, Virginia, and sessions are by appointment only.
Luz A. Lovern is a student of the Alexander Technique and offers her experience and knowledge to help you obtain better posture, relaxation, and using natural remedies to increase energy levels.
Therapeutic Pilates
Musculoskeletal issues
Prenatal Pilates
Postnatal Pilates
Reformer Pilates
Wunda Chair
Corrector Barrel and High Ladder Barrel
Classical Mat Work
"With body, mind, and spirit functioning perfectly as a coordinated whole, what else could reasonably be expected other than an active, alert, disciplined person."

Joseph Pilates
Learn more about the classical pilates method