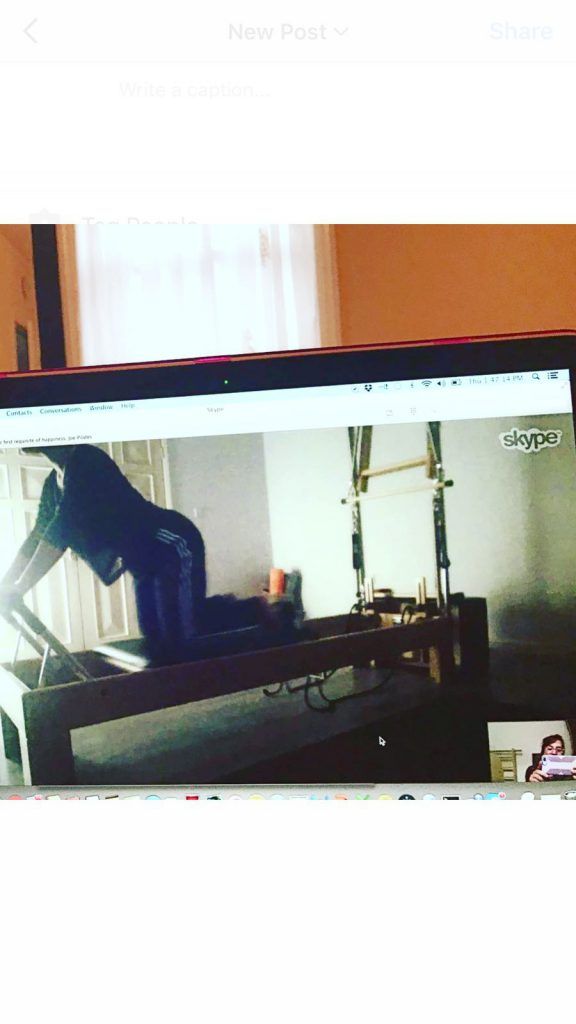 "From Qatar to Usa, I am veen a student of Luz for a few years now.  Since she was living here in Qatar.  I was a bit worried starting Skype lessons because I was always used to having Luz by my side.  But we have formed a deep connection and understanding of each other and the Classical Pilates System that during our Skype session I feel her always by my side and it has made no difference.
Thanks you Luz you are an excellent teacher and mentor to me" by Khouzama Al Thani
Now I am teaching the Classical Pilates System to all of you! if you want to try please contact me at timeless@luzlife.com
My Skype name is: LotusLuzLife – Luz A. Lovern
I will be so happy to helping you to understand how we can keep moving and working, learning the beautiful and effective system Invented by Joe Pilates.
"From My heart to the Sky
To the Sky to the Earth
To the Hearth and all around to the Universe"
Rowing Series at the Universal Reformer by Luz A. Lovern